FORTUNE TOWN feat. WODDYFUNK / Winter Cross" will be available in analog form! <Record Day 2022 Participating Works
Release
"FORTUNE TOWN feat. WODDYFUNK," which was released for download last year and received acclaim from all quarters as "an absolutely exciting Christmas song," is now available in a long-awaited analog version!
Reminiscent of "Earth, Wind & Fire," this upper tune rides through the colored streets with a steppin' groove, and the horn section that echoes from the introduction adds to the holiday spirit.
"WODDYFUNK," aka "Queen of Talk Box," joins in for an excellent collaboration with her soulful talking modulator performance.
The B-side features "Winter Cross," a medium ballad with a pleasant 80s AOR sound. The song gently envelops the listener in a world of lyrics depicting the intersection of seasons, people, and growth in the clear air of fragility, resulting in a magnificent work of art.
We hope you will enjoy these two songs, which have the same theme of "winter" but are expressed with completely different approaches.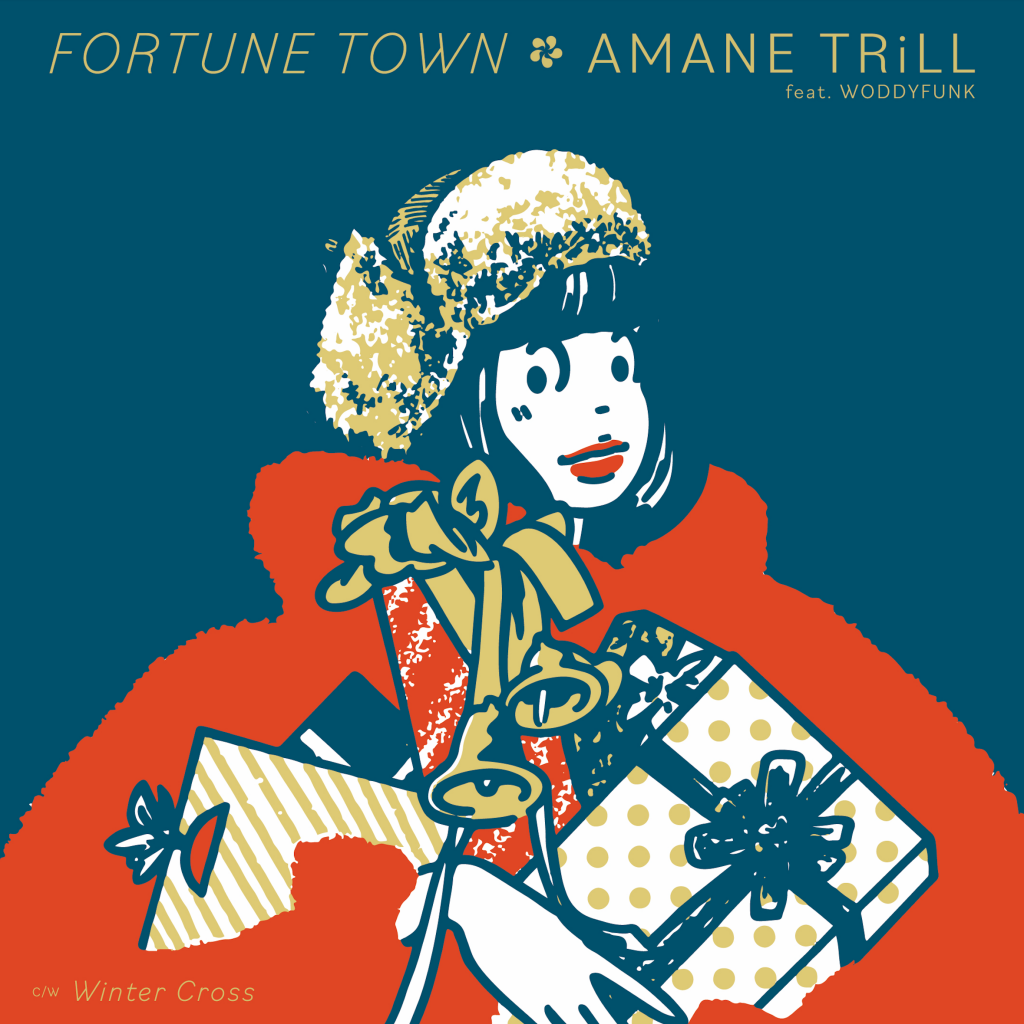 ーーーーーーーーーーーーーーーーーーーーーーーーー
AMANE TRiLL 5th 7inch Single
FORTUNE TOWN feat. WODDYFUNK / Winter Cross
 2022.12.3 Release (Record Day 2022)
 AMC-085 / ¥1650
Azabudai Music Communications / VIVID SOUND
ーーーーーーーーーーーーーーーーーーーーーーーーー