LIVE! AtchignittA vol.2 "AMANE TRiLL ACOUSTIC LIVE" will appear!
Live
On Saturday, September 17, 2022, AMANE TRiLL will be performing in Osaka for the first time!
Amanetril will perform at the special live event "LIVE! AtchignittA vol.2" organized by the art space "Chignitta" in Kyomachibori, Osaka.
The event will feature plenty of AMANE TRiLL ACOSTIC LIVE!
Also, the music selection by the "Light Mellow West" record DJs will be featured.
Please come and enjoy the light and airy city pop music.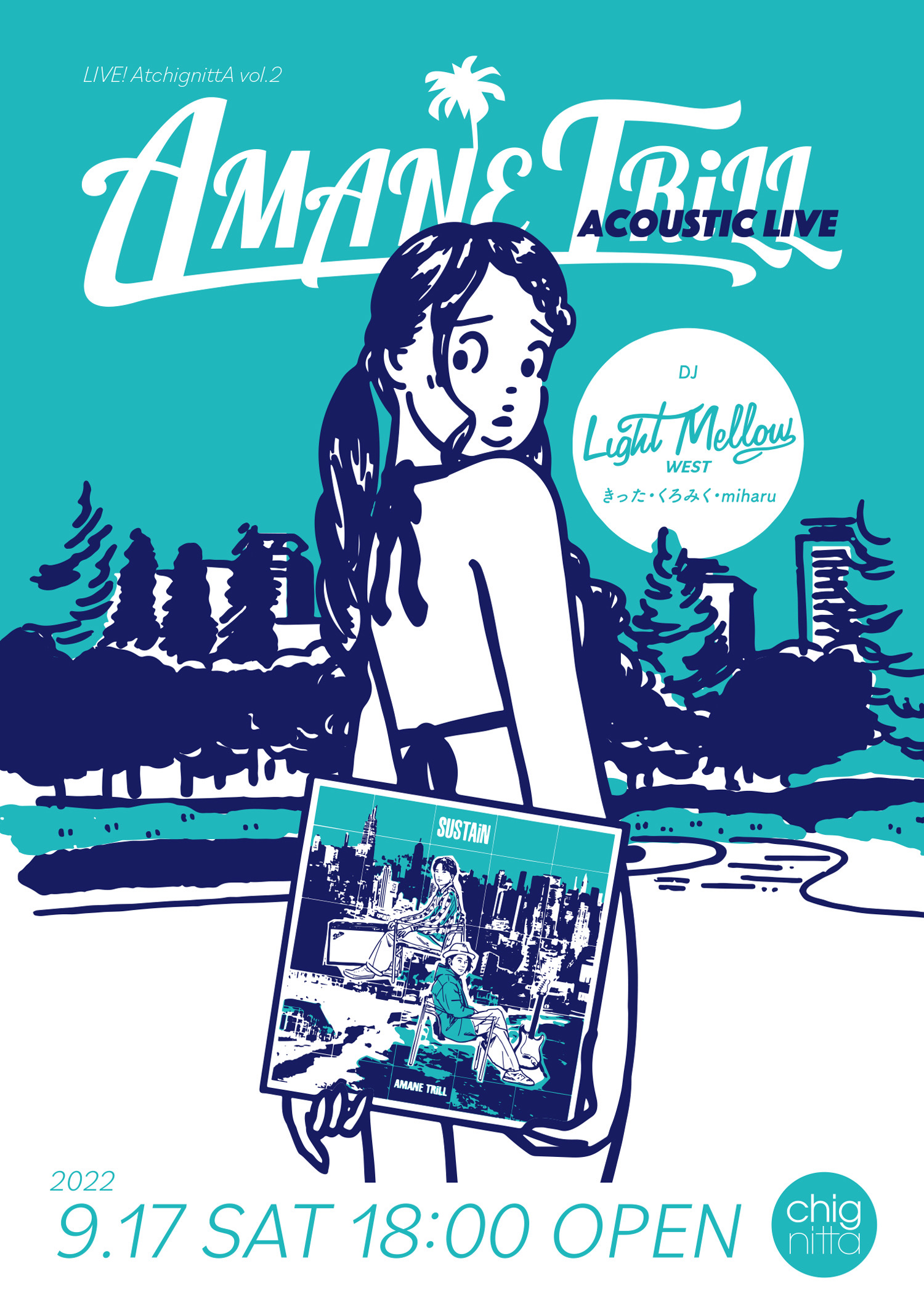 September 17, 2022 (Sat)
18:00 OPEN / 19:00 START

Venue: chignitta SPACE (1-13-21 Kyomachibori, Nishi-ku, Osaka, 1F back)
Fee: 3,500 yen in advance / 4,000 yen on the day of the show (drink fee of 500 yen is not included)
*For advance purchase: Please pay the fee at the reception desk on the day of the event after applying for tickets.
*Reserved seats: Seats will be assigned in numerical order.
*Seats are limited, so please apply early.
<AMANE TRiLL>
Masahiro(Vo, Gt)
Yujin(Gt, Vo)
〜Support〜
Ryo Ebihara(Per)
<DJ>
Light Mellow West  〜Kitta・Kuromiku・miharu〜