Second of three consecutive monthly distribution releases, "Don't Keep Me Blind" released today
Release
Prior to the release of the album "SUSTAiN" on August 18, the songs from the album will be distributed and released as "advance single cuts" for three consecutive months!
Today, June 30 (Thu.), the second release, "Don't Keep Me Blind," was released.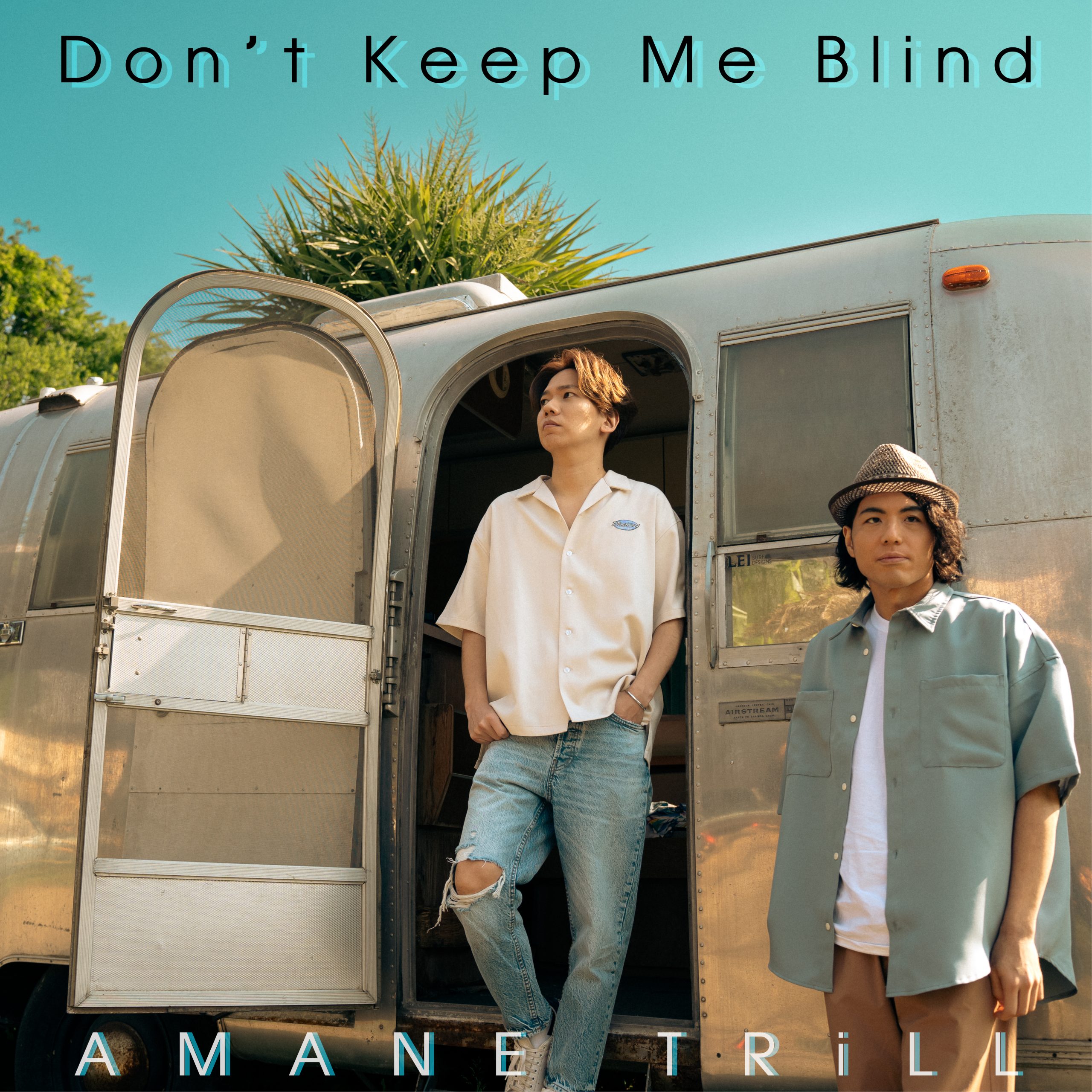 「Don't Keep Me Blind」
AMC-082 / Azabudai Music Communications
AMANE TRiLL is releasing a refreshing shuffle-rock tune that fully embraces the emotional rock flavor of Yujin's roots. The approach of its English lyrics, strongly influenced by blues music, express the "conflicts" of people in the world situation and stressful society, creating a song that is truly a new challenge for AMANE TRiLL.
———————————————–
「Don't Keep Me Blind」
Written & Arranged by AMANE TRiLL
Vocal, Backing Vocal & E.Guitar:Yujin
A.Guitar & Backing Vocal:Masahiro
A.Piano & Organ:Kayo Tsuchiya
E.Bass:Zak Croxall
Drums & Shaker:Takuma Anzai
Other Instruments:AMANE TRiLL
Recording & Mixing Engineer:Mitsutaka Seki (MIXER'S LAB)
Assistant Engineer:Takuma Kase
Recorded at VoltaStudio, LAB recorders
Mastered by Ryuichi Tanaka (MIXER'S LAB)
Mastered at WARNER MUSIC MASTERING
———————————————–
『Don't Keep Me Blind』
I woke up in the middle of the night and felt my parasite
My blood was boiling hard like burning Kilauea
And it's all in my head
These are ordinary days
Driving me insane
(Kept you insane like an infinite loop loop loop)
In early Sunday, my head's still hazy
I can't get this off of my mind
Monday to Friday, it's the same old story
Please don't keep me blind
I grabbed a cup of coffee in the park on Saturday
To attempt to feel relief, I got lost in a crowded mess
And it's all how I play
It's another tricky day
Driving me insane
(Kept you insane Like an infinite loop loop loop)
In every morning, my thoughts are crazy
I can't get this off of my mind
In every evening, it's the same old glory
Please don't keep me blind
In early Sunday, my head's still hazy
I can't get this off of my mind
Monday to Friday, it's the same old story
Please don't keep me blind
In every morning, my thoughts are crazy
I can't get this off of my mind
In every evening, it's the same old glory
Please don't keep me blind
Leave days behind, don't keep me blind
———————————————–