First of three consecutive monthly distribution releases, "NAGISA LADY" released today
Release
Prior to the release of the album "SUSTAiN" on August 18, three consecutive months of distribution releases will be made as "advance single cuts" from the songs in the album!
The first one, "NAGISA LADY" was released today, May 26 (Thursday).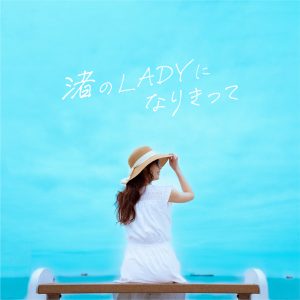 "NAGISA LADY"
AMC-081 / Azabudai Music Communications
This new summer-themed new single by AMANE TRiLL is a nostalgic mixture of the American West Coast soft rock sounds of the early 80s and Japanese city pop sounds, sublimated with a catchy hummable melody.
AMANE TRiLL has once again invited T-GROOVE, who made a splash with his sound production on their second single "CANDY BLUE," to create a rhythm section with a lighthearted sound but with a strong core.
———————————————–
"NAGISA LADY"
Words & Composed by AMANE TRiLL
Arranged by Yuki "T-Groove" Takahashi, SWING-O & AMANE TRiLL
Vocal, Backing Vocal, A. Guitar & E. Guitar : Masahiro
E. Guitar & Backing Vocal : Yujin
Keyboards : SWING-O
E. Bass : Aguri Hayashi
Drums : George Kano
Mixed & Mastered by Yuki "T-Groove" Takahashi
———————————————–